Potentially dangerous app: AskFM
April 23, 2020
What is Askfm?

The intention or purpose of this app is to be able to interact with other people in a question and answer format. You can connect with family, friends and anonymous people.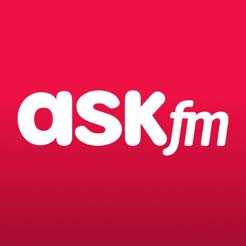 What can be dangerous about Askfm?

The app is for ages 13 and up and is most popular in Europe. This app has been used for several registered cases of CyberBullying. Several schools in Europe have indicated that parents have to force their children to remove the app. The app has recently added an option to report abuse but it is still being used incorrectly by many young people.

Basic plan is now FREE!
Now you can use OwnSpy for free forever with a limited bunch of features. OwnSpy is the only mobile monitoring app that allows you to use it for free. You can monitor your kids, know their whereabouts, the websites they visit and even block certain apps. All of this and more is completely free. If you need more features like Geofencing, WhatsApp, Pictures, etc you can go ahead and upgrade your plan.
PREMIUM
---
---
30 days - 2€ /day
1 year - 16€ /month

If you have a discount code click here

Taxes are included