Potentially dangerous app: Tinder
April 20, 2020
What is Tinder?

The app developers describe it as "The fun way to connect with new and interesting people around you." But it is mainly used as a dating app or anonymous dating. It is generally used by young people, university students and even teenagers.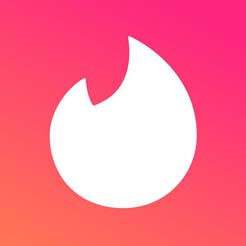 What can be dangerous about Tinder?

The app is for young people over 17 years old. However, by being connected to Facebook that allows 13-year-olds to already have their own profiles, it opens the gap for young people to use the app as well.
Tinder makes it easy to connect with people around you, allows you to quickly chat with other people nearby and share images and videos. These characteristics put young people at risk in many ways. Since it could be potential dangerous dates.

Basic plan is now FREE!
Now you can use OwnSpy for free forever with a limited bunch of features. OwnSpy is the only mobile monitoring app that allows you to use it for free. You can monitor your kids, know their whereabouts, the websites they visit and even block certain apps. All of this and more is completely free. If you need more features like Geofencing, WhatsApp, Pictures, etc you can go ahead and upgrade your plan.
PREMIUM
---
---
30 days - 2€ /day
1 year - 16€ /month

If you have a discount code click here

Taxes are included