How to protect your kids from Cyber bullying
July 27, 2016
Cyber bullying is a very common practice. Many teenagers and even the younger kids get affected from this. Parents are concerned about their child's safety. Following are the ways through which parents can prevent their child from cyber bullying: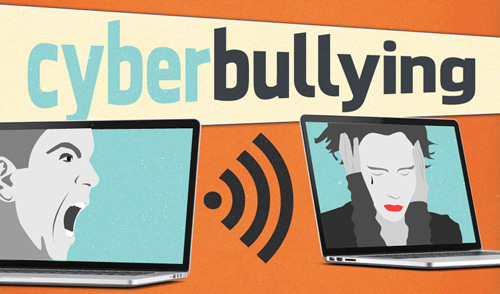 Develop understanding with your child; Talk to them
Teenagers are often reluctant to talk to their parents about the issues related to inappropriate photos. They fear that parents will get angry or blame them for uploading or taking such an inappropriate picture.

If a person is under the age of 18, the situation is much different than if there are only adults involved. Displaying underage nude photos can be classified as child sexual exploitation or even child pornography.

Children fear that if they will mention about the cyber bullying they might get socially discussed, people might criticize them or they might be charged with criminal offense.

The best that parents can do for their children is to have an open communication with them. Develop a level of trust and friendship with them. Make them realize that they can trust you.

Its better that parents keep their children aware about all the important issues, they should talk to them about alcohol, drugs, inappropriate talk and inappropriate pictures. In this way whenever the child faces any such thing, he knows that he should say "no".

Keep a Check on your child
Although you want to believe that your child had the most appropriate behavior and he won't indulge in anything wrong, still it is better to be safe than sorry. Keep a check on your child's phone and computer. As a parent it's your right to know about all the activities of your child. Own Spy is a spying software which allows you to keep a check on your child's phone through a web interface. Install this application and stay aware of your child's activities.


Basic plan is now FREE!
Now you can use OwnSpy for free forever with a limited bunch of features. OwnSpy is the only mobile monitoring app that allows you to use it for free. You can monitor your kids, know their whereabouts, the websites they visit and even block certain apps. All of this and more is completely free. If you need more features like Geofencing, WhatsApp, Pictures, etc you can go ahead and upgrade your plan.
PREMIUM
---
---
30 days - 2€ /day
1 year - 16€ /month

If you have a discount code click here

Taxes are included