How to Keep teenagers Safe from Misusing the World of internet and Electronic Media
July 01, 2016
As you child grows and enters his teens, he is exposed to a new world of electronic media and internet. The greater the exposure to the electronic gadgets the higher is the risk of misusing them. You teenage kid spends more time with friends and less at home under your watchful eye, and his friends may not be held to the same boundaries that you hold your child to.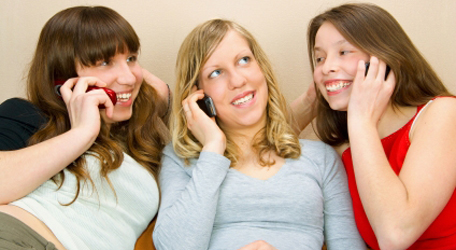 Facts about Teens
According to a study 42% of the online uses who watch porn have ages ranging from 10 to 17. There are so many applications which the kid uses; it is difficult for parents to keep a watch to each and every cell phone activity of their child. Apart from the basic call and message options, kids have various options at their hand such as Snapchat, Tango, Instagram, Facebook and many more. It is very difficult for parent to keep a check on activity on each application.

How Own Spy helps
Parents can use spying websites such as Own Spy to keep a check on their child. Own Spy allows parents to not only keep a check on basic calls or messages; it also spies on all downloaded applications and social networks. Own Spy allows Keyboard monitoring. Everytime you write something on your smartphone it will be registered by OwnSpy and stored on your account. This is useful to track what your kids are saying on any app of your smartphone. You will be able to see the keystrokes along with the time and the app was used on your OwnSpy control panel.