How to restrict applications on iPhone and iPad?
March 30, 2016
Parental Controls are extremely important, parents need to place controls over many different applications on their child's phone. The technology of today allows the children to access a lot more information than required at their age.

Children can access videos, search information about almost anything in the world and take pictures and upload them on any of the networks they desire.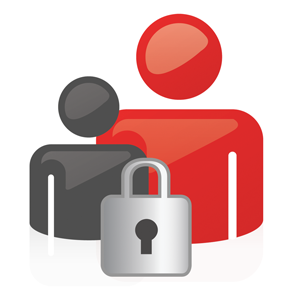 Let us discuss the method through which parents can apply restrictions on different features, apps, and content that the kids can and can't access on the iPhone, iPod touch, or iPad.

We will explain the methods through which parents can disable access to Safari, Camera, Face Time, Siri, Airdrop, and more. Once the restrictions are applied parents don't have to get worried about every application separately. They can simply disable access and allow children to use only those apps which they think are appropriate for their age.

Method of launching parental control on the device

Simply go to the settings of your iPhone or iPad, click the general icon and go to restrictions heading in the list. Select "enable restrictions", once you will select the enable mode, the phone will ask you to select a password which you will use every time you want to change the settings. Select the items which you want to restrict, whether it be Safari, Camera, Siri, Face time or Airdrop.

What functions does each application perform?

Safari
Safari is Apple's web browser which helps to search almost everything. Parents can either disable safari completely or can disable selective content depending on age rating.

FaceTime
It is Apple's app which allows apple users to do audio and video call free of cost by using internet.

Siri
This is digital voice assistant which helps to search things on the phone or on internet. It follows voice commands. Siri has a very vast network of information; parents can limit its services by disabling Siri and only allowing voice control.

AirDrop
This app allows file transfer between two different iPhone and iPad devices. If airdrop is enabled, the device is viewable to anyone within a specific distance. It is dangerous for children as they might accept a wrong content from an unknown device.

Basic plan is now FREE!
Now you can use OwnSpy for free forever with a limited bunch of features. OwnSpy is the only mobile monitoring app that allows you to use it for free. You can monitor your kids, know their whereabouts, the websites they visit and even block certain apps. All of this and more is completely free. If you need more features like Geofencing, WhatsApp, Pictures, etc you can go ahead and upgrade your plan.
PREMIUM
---
---
30 days - 2€ /day
1 year - 16€ /month

If you have a discount code click here

Taxes are included